---
Work in the News
New York Times, July 7, 2004
"We have created a leisure society, while the Americans have created a work society," said Klaus F. Zimmermann, the president of the German Institute for Economic Research in Berlin. "But our model does not work anymore. We are in the process of rethinking it."
SOURCE:
"Europe Reluctantly Deciding It Has Less Time For Time Off," Mark Landler, New York Times, World Business, July 7, 2004.
---
2006 Superlative Sites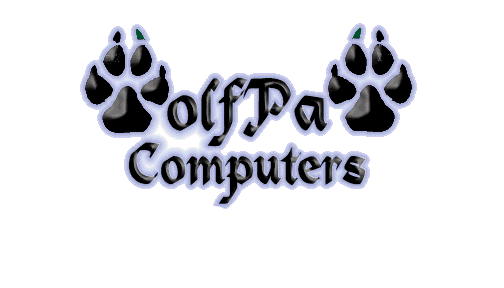 WolfPaw Computers - "Put the power of the pack to work for you!" (sm)
Services include competitive Web hosting plans, innovative design, application development, software and Internet tutoring. Swift and definitive response!
---
Professor Charts a New Course for L.A.'s Trade Tech
Daniel Hernandez, Los Angeles Times, California Section B2, June 2, 2004.
Miguel Moreno promotes math and science at a campus known for vocational programs. It's changing the face of the school. In the words of one student: "He's very patient with us, and that's nice," said Reynozo, the daughter of Mexican and Guatemalan immigrants. "I like learning about how everything works: architecture, space, animal life." Reynozo, citing low graduation rates among Latinas, added: "I don't want to be in those statistics....I want to excel."
---
Why Even Thinking About Retirement Can Be A Bad Idea
Marshall Goldsmith, Fast Company, January 2004.
"We often dream about all the things we'll do once we retire. What we don't think about is how much we'll hate it." UCLA alumnus Marshall Goldsmith (PhD, School of Management, 1977) is corporate America's preeminent executive coach and founding director of the Alliance for Strategic Leadership.
---
Love It, Don't Leave It: 26 Ways to Get What You Want At Work
Beverly Kay and Sharon Jordan-Evans. Berrett-Koehler Publishers, Inc. 2003.
The book encourages employees to assume responsibility for the way their work lives work. The same breezy, results-minded style that made the authors' Love 'Em or Lose 'Em a bestseller makes this follow-up a fun and inspiring read.
---
Gray Matters: The Workplace Survival Guide
Bob Rosner, et al. John Wiley & Sons. 2003.
Forget deserted islands, today's toughest survival challenge is the workplace. Threatened with layoffs, reorganization or other dramatic changes, people need a guidebook for navigating the treacherous wilds of work.
---
Useful Resources
OPERATION GRATITUDE, together with the California Army National Guard, 746th QM BN, Van Nuys, seeks to lift troops' morale, and bring a smile to their faces by sending Care Packages to service members overseas.

Ivy West is the leader in personalized preparation for the SAT* and other standardized tests. The site is designed to provide students and parents with helpful information about standardized testing, college admissions, and related academic resources.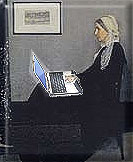 Guide to Grammar and Writing includes "Ask Grammar" online inquiry.

SelfImprovementNewsletters.com provides one of the most complete collections of free newsletters for self improvement and personal growth on the internet. You can receive free articles, book reviews, motivational quotes and more on topics ranging from goal setting, to time management, to stress management to health and fitness.
TheCoachingProcess.org promotes coaching and personal growth.
Leap into Health is an alternative health information center website designed to help you find "soothing solutions for your mind, body, and spirit."
Professional Tutors of America offers tutoring services at all levels. Since its incorporation in 1983, P.T.A. has attracted many highly talented and motivated instructors from the education and business communities.

SelfGrowth.com is the most complete guide to information about self -improvement, personal growth and self help on the Internet. It is designed to be an organized directory, with articles and references to thousands of other web sites on the world wide web.
Welcome to Reel Classics, the Internet's most comprehensive site dedicated exclusively to Classic Movies. Comprising over 1800 pages and almost 3 gigabytes of content (with much more on the way), it may well be the biggest too.
ArtPromote.com offers low cost web site promotion and art marketing resources designed to help artists and craftspeople sell their art on the internet. Advertise Your Art Online.
All About Kid Art is designed to provide creative children a vehicle to showcase their talent. In a free and open environment, they can share and express their creativity while earning money for their education.
FreeTranslation is one of the most popular websites of its kind, with over 1.5 million visitors per week. FreeTranslation allows users to obtain free translations of both text and web pages.

The Open Directory is the most widely distributed data base of Web content classified by humans. Like any community, you get what you give. The Open Directory provides an opportunity for everyone to contribute. You can make a difference!

Earth's biggest selection.

Skaffe.com - the International Directory. And SkaffeLite, full version of the directory, but without the logos, headers, and banners. Easy to customize and adapt to personal Web site. Weblog, too!
Google is the fastest and easiest way to find relevant information. Founded in 1998, Google develops innovative search technologies that connect people with the information they need to make better decisions.
411AtlantaJobs - Links to local employers, employment agencies, job banks & career resources that serve Atlanta.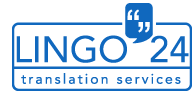 Translation Services by UK Company Lingo24 - Offers a wide range of high quality translation services between all major world languages. With a global blue chip client list, Lingo24 is the translation service for you.
AceHost strives to simplify Web hosting services, while accommodating the most experienced webmasters. The webmaster-friendly Web host.
MentalHealth at BellaOnline is moderated by Simona Nielsen, a Danish freelance writer published in various Danish magazines, with topics including psychology (both children and adults). Her articles are based on book research and interviews with common people.

Click to subscribe to internet-authors
Discussion group for authors publishing and/or promoting their books (print books or downloadable eBooks) on the Internet. The list is intended for both self-published and traditionally published authors.
Website Promotion Tutorials & Resources offers free information on promoting your website.
AuthorsEdge is an online community for authors, writers, and professionals to share information and form a network to help each other excel in their fields.
Dynonames offers a wide range of cost-effective services, including domain name registration, web hosting, domain transfering service, email forwarding, bulk domain registration, and private registration.
PRODIGAL LOGIC: A Ray Gabriel Floating Home Mystery, by Paul Petrucci
"When a smart sleuth sidekick is software, a bug could mean murder!"
Work at home. The ultimate work-at-home resource that provides detailed information, international resources, and personal coaching to help you work at home ... all for free!
Wherever you're at in the publishing process, Author Services can help you reach your goal.
BookReviewClub.com advocates the love of reading to all ages and distributes published book (and e-book) reviews online to benefit book enthusiasts and the writing community.

Features 50 Literary Sites Of The Tribe.
New Domains & Domain Name Search: New domains starting at $8.95 & web hosting from $4.95. Your one stop shop for all your domain & site promotion needs. 24 hour support to get you started and answer any questions!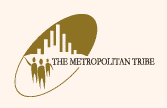 THE METROPOLITAN TRIBE: "Artists sharing resources, making connections, forging success." A unique membership association of visual artists, writers, and creative individuals in related fields (e.g., designers, craftspeople, media types) that brings people together in positive, non-competitive, collaborative ways.

Chief Blackbear is the protagonist in an action adventure fiction ebook who came to life over the Internet and built a non-profit literary-association known as the Tribe.

"Worlds of Imagination on the Web": Brings together fans of science fiction and fantasy from7 all over the Internet through mailing lists, message boards, link directories, and other resources.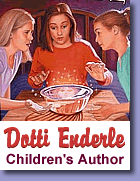 Dotti Enderle is the author of a children's mystery series, The Fortune Tellers Club, and a professional storyteller who has entertained at numerous schools, libraries, museums and festivals since 1993. She specializes in "participation" stories, allowing the audience to join in the fun.
Home Business Opportunities - Work At Home And Make Money Online: Work at home with one of our home based business opportunities. Make money online with our FREE six figure income system.
Franchise UK Opportunity
The number one franchise opportunity in the UK and Ireland. Start-
up costs less than £200.00p! Apply now for your free information pack

UCLA Healthcare's Risk Management Department. Transcendent work does exist.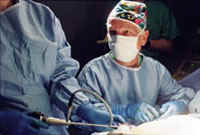 UCLA Medical Center. Best in the West.

Living and living well. George Strait is right. There is a difference.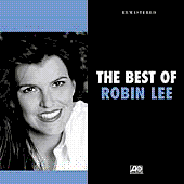 Sings Black Velvet: "A new religion that'll bring you to your knees."

The premier purveyor of the finest coffee in the world.

Starbucks is also one of Fortune's 100 Best Places to Work in 2002: "The first guiding principle in our Mission Statement is to provide a great work environment and treat each other with respect and dignity. We seek to create a work environment that is lively, exciting and full of enthusiasm. We offer one cup at a time and we are building our company one person at a time. We are growing in dynamic new ways and we recognize that the right people, offering their ideas and expertise, will enable us to continue our success."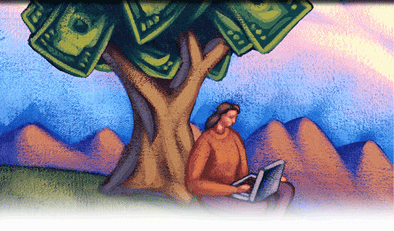 Online Car Loans: Compare which loan best suits your needs & budget. Find the: latest articles, financial calculators, free credit checks, tips, lowest financing rates and professional lenders.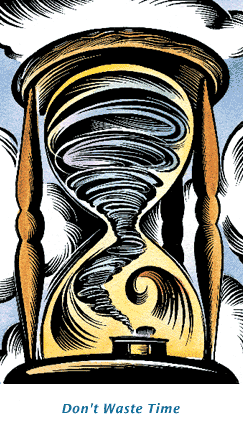 Cathie Bleck is renowned for her unique graphic illustrations. Clients include Habitat for Humanity, New York Times, Atlantic Monthly, Time, Business Week, Harvard Business Review. Fortune 500 companies seek out her illustrations because of their energy, passion and spirit.
Rosanne's is a specialty clothing store established in 1987 by Linda Schnabel. You can shop online for the complete Koret line of women's apparel before it even arrives in the stores.

Country Countdown USA - Country Countdown Top 30 is powered by MediaBase. Licensed and edited by Country Aircheck. Lon Helton is Editor and Publisher of Country Aircheck. Site includes media clips, station finder, country's inside track, and links to other relevant resources.
AltaVista's Bable Fish Translation Service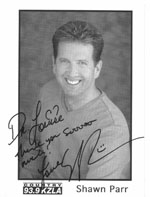 TOP 20 COUNTDOWN - Every Sunday morning from 8am to 10am, Shawn Parr counts down the 20 hottest songs in Los Angeles and Orange County. The KZLA top 20 countdown is compiled by your votes....because....your opinion counts! e-mail us at shawn@kzla.com and place your vote today...then listen Sunday morning at 8am, when Shawn counts 'em down!!
---

Whitney Allen with America's Hotlist.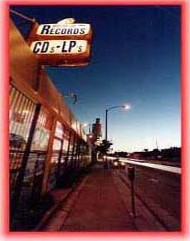 Los Angeles' oldest record store - established in 1952. Rare, collectible and out-of-print recordings.
Return to top of Resources page.